The Year 2020 in Review
"Speech and Audio News"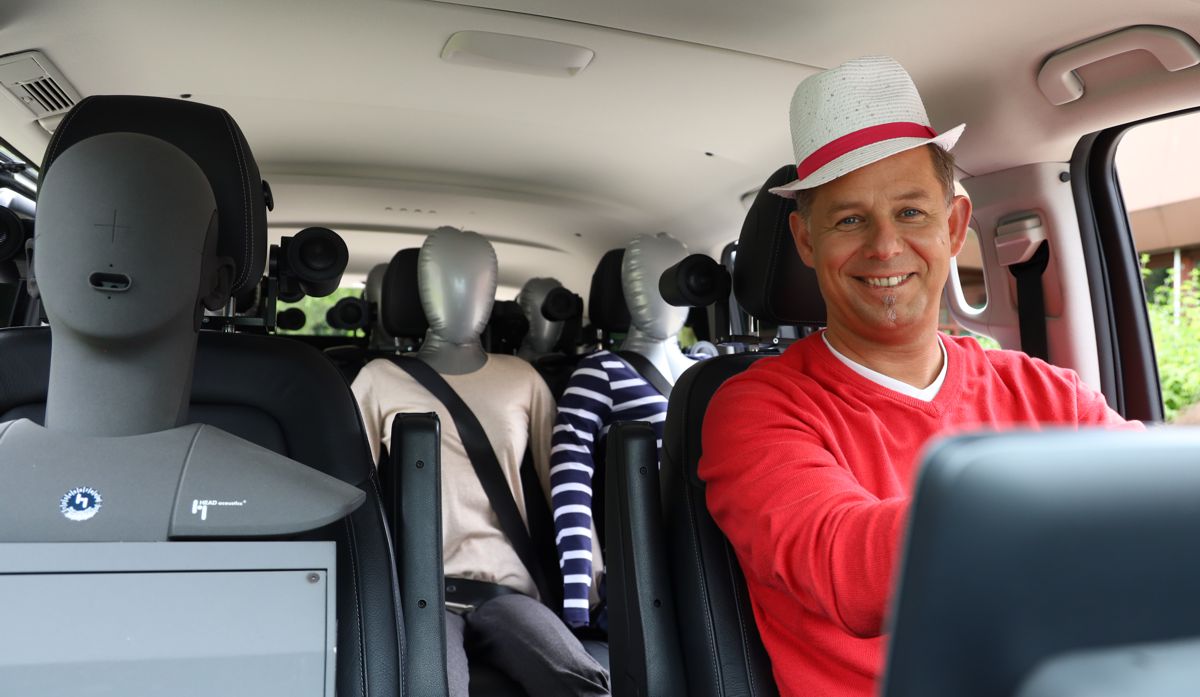 In the first half of the year we finished retrofitting our Mercedes Benz V-Class. In summary, 19 microphones and 16 loudspeakers were integrated into the vehicle. This configuration enables us to develop new algorithms and new exciting features for both in-car and between-car communication systems (multi-channel telephony). For instance, we developed a system which improves the intelligibility in conference calls by spatially separating the far-end participants in the near-end acoustic playback environment. Furthermore, a multitude of far-end inputs (downlink signals) can be spatially arranged in either a fixed or in a adaptive fashion (controlled by remote speech activity).
To further aid us in the development and testing of new features we conducted a large-scale measurement campaign. The result was a database with both impulse responses and driving noise recordings within the vehicle. In addition to the built-in microphones and loudspeakers we used mouth loudspeakers and ear microphones of artificial heads in the generation of the database to simulate potential passengers.
The topic of compensating the effects of a head rotation of a speaker was also able to progress. Algorithms and models for both the detection and the compensation were developed and integrated into KiRAT. Regarding such-degraded signals, we further subjectively quantified the effects of the head rotation on the listening situation (quality and listening effort).
The acoustic environment simulation in KiRAT was significantly revised to improve the joint operation with our automatic system evaluation module. The environment simulation was further extended by the addition of virtual sound sources using vector-based amplitude panning and ambisonics. The latter work was mainly part of a Bachelor's thesis by Christian Kanarski, who for this work was awarded the 2020 thesis award of the Association for Applied Signal Processing (Gesellschaft für angewandte Signalverarbeitung e.V.). Details are presented below.
"Medical News"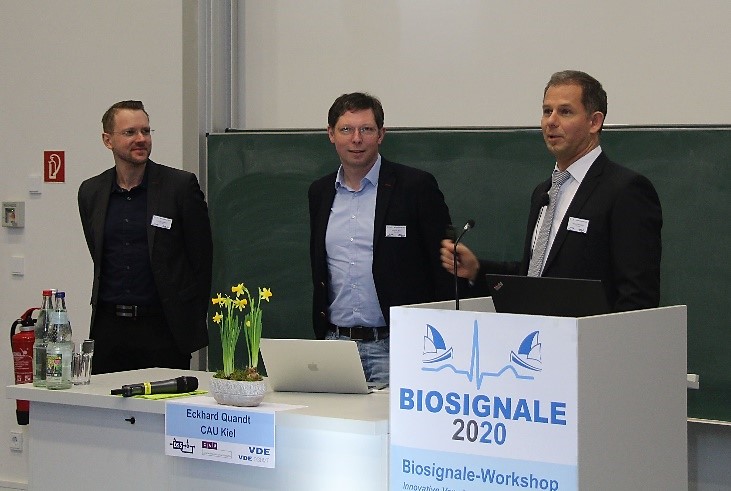 The medical team made some great progress for their own PhD theses and for the whole team during the last year.
Erik started his work on the cardiologic project last year at the start of November. His goal is to use an electromagnetic sensor system to reconstruct the current flow through the human heart in order to localize cardiac arrhythmias and other diseases. To this end he started working on a state-space based simulation of the heart and is currently transferring his results into our real-time tool KiRAT.
From 11.03.2020 to 13.03.2020 the workshop "Innovative Processing of Bioelectrical and Biomagnetical Signals" started at Kiel University and was also quite a success. Researchers working at the interface between medicine and technology were able to present their research during poster sessions and short scientific talks. We are glad to have held this workshop in spite of the corona virus, because shortly afterwards all common conferences and workshop were switched to digital formats due to the pandemic situation.
In the field of nerve analysis, we were able to achieve numerous positive progress together with PD Dr. Helmut Laufs and Prof. Wilhelm Schulte-Mattler. Recently we finished our magnetic project within the collaborative research center (CRC 1261). Since the magnetic amplitudes that originate from signal conduction in nerves were not detectable with the current CRC sensor systems, therefore Eric also focused on electric analyses of nerve signals. He obtained very promising results here. Therefore, we decided to try to continue this research by means of a transfer project. The proposal is currently under review by the DFG and one of the leading companies for electroneurography systems also supports our proposal, as well. Besides this Eric focused on writhing his PhD thesis.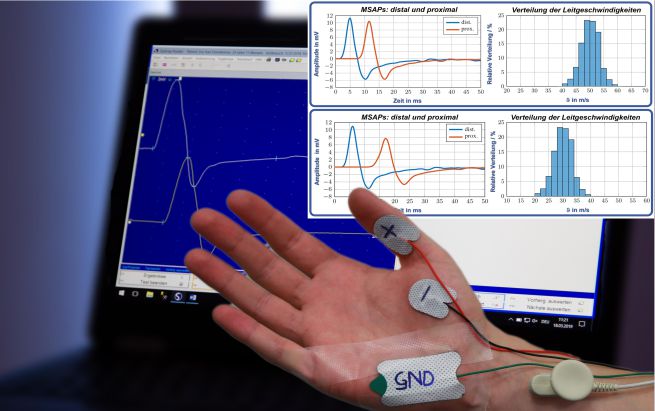 Christin achieved great progress in her work about the localization of magnetoelectric (ME) sensors. First localization results with the ME sensors were produced and the localization accuracy is getting continuously better. The first publication about Dual Mode measurements together with Benjamin Spetzler was submitted and further publications were prepared and should be published in 2021.
Patricia evaluated the results of her master thesis on tremor analysis this year and is also working on a journal publication about it. Otherwise, some promising features from the literature were tested, which unfortunately did not lead to a clear separation between different tremor types with the existing data. To get a better validation of the data, a new dataset is currently being created that will provide even more data of different tremors. In addition, Patricia is supervising some final theses that deal with interesting topics in tremor analysis. For example, the approach of a model of the hand and forearm is being pursued, which can be used to simulate the development of a tremor. We hope for good results here, which Patricia can continue to work on next year.
In the field of movement analysis, an algorithm to quantify arm swing during walking was developed by Elke. This algorithm is based on data from an inertial measurement unit located on the wrist. The algorithm is validated for healthy adults and for patients with Parkinson's disease. The algorithm and the validation results were published in Sensors. First analyses of arm swing of Parkinson patients provide interesting clinical results and will be continued in the near future.
At the beginning of the year at the Biosignale Workshop in Kiel, Robbin presented first results on detection of walking episodes from a low back-worn accelerometer from ambulatory assessments. Robbin observed a good sensitivity (on average 80 % of the walking bouts were detected), but a rather moderate to poor precision (on average 60 % of the detected walking bouts were truly walking. Robbin shifted his focus to a shank-worn inertial measurement unit (IMU), because the precision was too low for qualitative gait assessment. A first paper on the detection of gait events (foot contact, foot off) is currently in review, and the results showed a high sensitivity and precision for the detection of gait events in straight-line walking, slalom walking, and during turns across different neurological populations (healthy older adults, people with Parkinson's Disease, and people who suffered from a stroke). Next, Robbin will continue our efforts to detect gait bouts using the shank-worn IMU and extract relevant spatio-temporal gait parameters from these.
"SONAR News"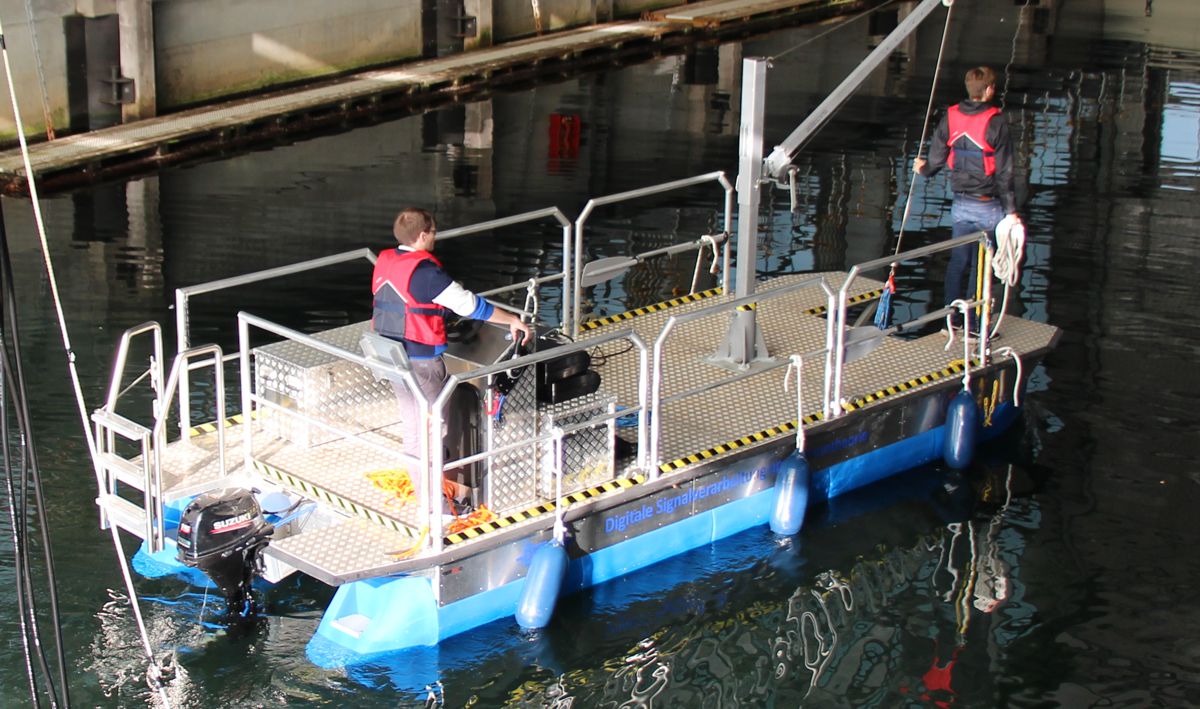 One of the biggest steps, that could be achieved this year, was the successfully tested sonar system. It was developed over the last years, but just now, it was possible to see it operating. The first operation of the sonar system was prepared in several steps. In total three measurements were conducted. All of them were performed in collaboration with WTD71. For a simple and smooth use of the hardware, there were two racks with AD/DA convertors, an amplifier and a sound card built up. The racks are easily portable and compactly built, so they can be used on our boat CASSY too.
The first two experiments were used to measure and validate the frequency responses of the transmitters and receivers. Therefore, a real-time estimation algorithm was implemented into KiRAT, so the frequency responses of each stave could be estimated and depicted immediately. With the measurement of the impulse responses, the frequency response impairment due to transmitter and receiver hardware can be inverted in the future.
For independent sonar operation from CASSY, there are power-supply boxes needed. Due to high power consumption of the amplifiers, the already existing portable power supply boxes were unsuitable for the power-hungry MIMO-System. Hence, more powerful supply were provided (1.2 kVA peak power, instead of 600 VA).
The last measurement was at the end of the year. Due to a large number of planed experiments and desired goals, the measurement took place in the submarine hangar at WTD71. The main objects were testing of developed algorithms, finding of bugs and weaknesses and identification of possible potential of improvement. Therefore, the sonar system was tested in SIMO and MIMO mode including different configurations. For later analysis, the incoming and outgoing signals were saved. The processing chain of SIMO mode worked perfectly. On the sonar screen, the targets and reflecting walls were visible at the right range and direction. The detector and the tracker of the sonar system were able to perform sufficiently. The processing chain of MIMO mode had some issues, so for later analysis just the incoming and outgoing signals were saved.
Besides the sonar system, there were two additional experiments conducted, including underwater communication tests from Owe Wisch and thin-film sensor experiments from Bastian Kaulen and Hanna Lewitz. Both experiments resulted in valuable findings for our algorithms and research.
Finally – this year Thorben Kaak has left the sonar team. He contributed very much to the success of this year. We are wishing him good luck in private and professional life. Frederik Kühne has taken over the baton from Thorben and complemented the team. In the short time he has energetically pushed the longstanding sonar project of the chair. We are happy to have him as a colleague and friend in our ranks.
Outreach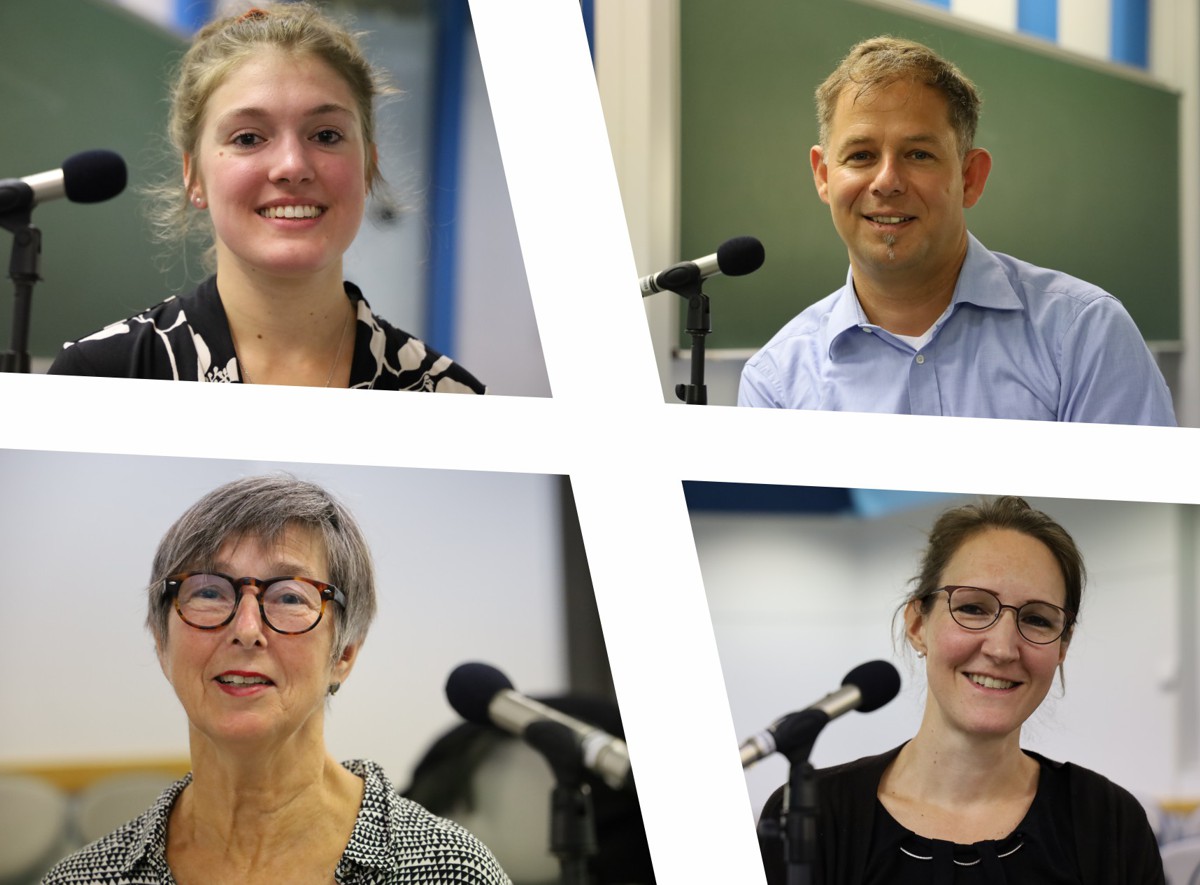 Unfortunately, due to the covid 19 pandemic, we could not give talks at public events or at schools in 2020 as we usually did the last years. Nevertheless, we proceeded with our outreach activities as well as possible. In September, we recorded a podcast about our research on Parkinson speech analysis with Liv Preßler. If you would like to hear the Podcast, please have a closer look on this website.
We supported Cara Broß with her module at the KiFo (Kieler Forschungswerkstatt), where school students can work on experiments related to the CRC 1261. Therefore, we designed an application approaching magnetic heart measurements. The school students learn about magnetic measurements and the basics of using filters in digital signal processing. If you would like to test the Magnetic Heart Measurement Application, please have a closer look on this website.
Some "Numbers"
This year the number of publications a bit reduced compared to 2019 - partly also due to the lack of some conferences after March because of COVID-19. Anyhow, we were able to publish ten papers and three book chapters in a book partly edited by us.

Comparted to 2019 we are able to increase again the number of bachelor and master theses. Ten theses were started in 2020: seven bachelor theses and three master theses.

In terms of doctoral degrees we had an "empty" year. None of the PhD students finished theses. However, currently a couple of people nearly ready with their work.
Our "GaS Club"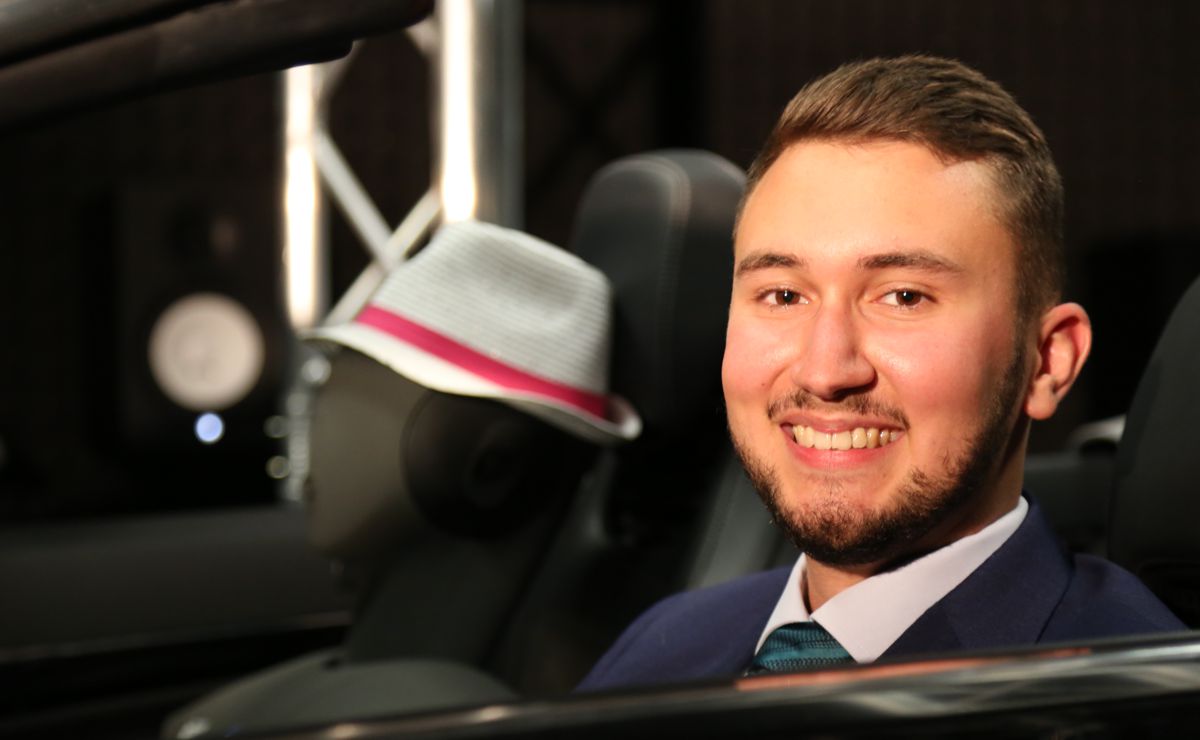 The "Gesellschaft für angewandte Signalverarbeitung" (GAS) currently has 36 supporting members and two companies.
The society annually awards the best thesis in the field of digital signal processing and system theory. Particular attention is paid to scientific and technical claim and the practical relevance of the work. The complete DSS-Group evaluates the student's commitment, their ability to work multidisciplinary and in a team. Christian Kanarski got the prize with his bachelor thesis "Entwurf und Implementierung eines Systems zur Erzeugung von virtuellen Schallquellen". More information can be found here.
Furthermore, we encouraged students to present their work on a national workshop "Innovative Verarbeitung bioelektrischer und -magnetischer Signale" and supported them by paying the workshop fees. This workshop successfully took place from 11.03.2020 to 13.03.2020 in Kiel. It was one of the last "analog" workshops before the COVID-19 crisis started in Germany. Thanks to all involved researchers, administrative personal, and the GaS members for making this workshop possible.
We are looking forward to the new year 2021 we hope that all our members stay safe and healthy during the pandemic. Regardless the challenging times, we will continue to do our best to pursue the goals of our society and make the best possible use of our resources and your membership fees.
Some Pictures from 2020
| | | |
| --- | --- | --- |
| Our new personal recording frontends ... | | Frederik and Bastian with CASSy duing measurments for Owe ... |
| | | |
| | | |
| One of our last events before COVID-19 ... | | Marco and our new book ... |
| | | |
| | | |
| Barbequeing for the Biosignale workshop (before COVID-19) ... | | Our outreach cooperation with Cara from IPN ... |