Monday, 13 February 2023 16:00
Synthetic Aperture Sonar: An Overview
Details
Talker
Dr. Holger Schmaljohann
Affiliation
Wehrtechnische Dienststelle für Schiffe und Marinewaffen, maritime Technologie und Forschung (WTD 71)
Date
13.02.2023
Time
16:00 h
Place
Aquarium, Building D, Faculty of Engineering,
Kaiserstr. 2., 24143 Kiel
Abstract
In order to increase the azimuth resolution of radar or sonar images, the technique of synthetic aperture can be applied. In contrast to radar, this approach is relatively new to sonar.
In this talk, the principle of synthetic aperture sonar (SAS) will be explained and then the processing steps to obtain a focused SAS image will be presented. In addition to the fundamental SAS topics, some of the effects that can be observed in the images and the possibilities of this technique will be covered.
Short CV
Holger Schmaljohann is a research scientist in experimental and applied underwater acoustics at the Bundeswehr Technical Center for Ships and Naval Weapons, Maritime Technology and Research (WTD 71) in Kiel. He received his diploma in physics from the University of Kiel in 2000 and his doctorate (Dr. rer. nat) from the University of Hamburg in 2004. From 2005 to 2008 he worked as a scientist in a research project funded by the German Armed Forces at the Research Institute for Underwater Acoustics and Marine Geophysics (FWG) in Kiel. He then changed permanently to FWG and has worked since the integrating of FWG in 2009 at WTD 71. There he is currently responsible for the "High-resolution imaging with sonar" project. His research interests lie in the field of sonar signal processing, in particular with regard to detection of mine-like objects.
Monday, 23 January 2023 16:00
Non-linear Analysis of Brain-heart Couplings Considering Complex Physiological Data: How to Deal With the Multi-dimensional Structure of Resulting Directed Interaction Pattern and the Need for Advanced Statistical Examinations
Details
Talker
Dr. Karin Schiecke
Affiliation
Institute of Medical Statistics, Computer and Data Sciences (IMSID)
Jena University Hospital | Bachstraße 18, 07743 Jena | Germany
Date
23.01.2023
Time
16:00 h
Place
Aquarium, Building D, Faculty of Engineering,
Kaiserstr. 2., 24143 Kiel
Abstract
A multitude of complex methods is available to quantify interactions in highly complex physiological systems. Brain-heart interactions play an important role to identify couplings between the central nervous system and the autonomic nervous system during defined physiological states or specific diseases. Nonlinear Convergent Cross Mapping (CCM) is one method to quantify such interactions. Crucial point of those interaction analyses are an adequate pre-processing taking into account nonlinearity of data, and intuitive graphical representation as well as suitable statistical evaluation of achieved results. Aim of this talk is to provide generalized processing schemes for such investigations. Brain-heart interactions achieved by nonlinear CCM in children with temporal lobe epilepsy during pre-ictal, ictal and post-ictal period as well as in patients with paranoid schizophrenia and healthy control subjects during resting state period are used as benchmark data sets. Necessary pre-processing as well as time-variant, frequency-selective and topological perspectives on the results of such analyses are presented and discussed. Surrogate data, bootstrapping and linear mixed-effects model approach are utilized for statistical analyses. The general concept of the analyses is also applicable to other methods of interaction analysis and to data from even more complex physiological systems.
Short CV
Karin Schiecke received the Diploma degree in mathematics from the Friedrich Schiller University Jena, Germany, in 1993, and the Ph.D. degree in biomedical engineering from the Technical University Ilmenau, Germany, in 2008.
From 1993 to 1998 she worked at the Department of Pathophysiology, and since 1998 she has been with the Institute of Medical Statistics, Computer and Data Sciences, Jena University Hospital, Friedrich Schiller University. She is a Senior Research Fellow and member of the Bernstein Group for Computational Neuroscience Jena. Her research fields are computational neuroscience (ECoG, EEG, MEG), innovative HRV analysis as well as investigations of brain-heart interactions, especially with regard to fetal/neonatal sleep pattern, epileptic seizures in children/adults and schizophrenic patients. In the focus of her research are advanced time-variant, frequency-selective and nonlinear methods to quantify complex dynamical behavior of biomedical systems.
She won the Award for Young Investigators of the National Academy of Sciences Leopoldina in 1995, followed by research stays at Cornell University Medical College, New York City, USA in 1995 and Cornell University, Ithaca, USA in 2001/2002. She serves as a reviewer for a wide range of scientific journals and conferences and authored more than 100 papers published in peer-review international journals, receiving nearly 2000 citations. Her h-index is 24. She is member of the German Society of Biomedical Engineering (DGBMT) and the IEEE Engineering in Medicine & Biology Society (IEEE EMBS), is actively involved in the Technical Committees on Biomedical Signal Processing in both societies and is currently one of the spokesmen for the German Committee.
Monday, 09 January 2023 16:00
Targeted and Intensity-optimized Multi-channel Transcranial Electric Stimulation: New Methods and First Applications in a somatosensory experiment and in focal epilepsy
Details
Talker
Prof. Dr. Carsten Wolters
Affiliation
University of Münster
Institute for Biomagnetism and Biosignalanalysis
Date
09.01.2023
Time
16:00 h
Place
Aquarium, Building D, Faculty of Engineering,
Kaiserstr. 2., 24143 Kiel
Abstract
For drug-resistant patients with focal epilepsy, epilepsy surgery is currently the most effective treatment option. However, only a proportion of these patients are eligible for epilepsy surgery. This is either because the epileptogenic zone in the brain cannot be localized with sufficient accuracy, or because it cannot be surgically removed without significant neurological deficits.
In my talk, I will present new methods of personalized medicine to improve this situation. I will focus on new methods for individualized multimodal identification of the epileptogenic zone to provide the most appropriate personalized therapy. To this end, new multimodal techniques for coupling MRI, EEG, MEG and sEEG will be presented. In addition, an individually optimized technique of transcranial direct current stimulation (tDCS) will be discussed as a new treatment option to reduce seizure frequency and severity. The latter is particularly attractive for patients with refractory focal epilepsies for whom surgery is not an option. I will present a case study where we could significantly reduce the epileptic activity using this personalized targeting and tDCS stimulation strategy. I will furthermore present a somatosensory evaluation study, where we showed that our procedure of individually targeted and optimized multi-channel tDCS outperformed standard bipolar stimulation in a group study of healthy subjects.
Short CV
Please have a look on this pdf file.
Thursday, 13 February 2020 17:00
Magnetic Shielding
Details
Talker
Dr. Allard Schnabel
Affiliation
Physikalisch-Technische Bundesanstalt (PTB)
Berlin, Germany
Date
13.02.2020
Time
17:00 h
Place
SR I, Building C, Faculty of Engineering,
Kaiserstr. 2., 24143 Kiel
Abstract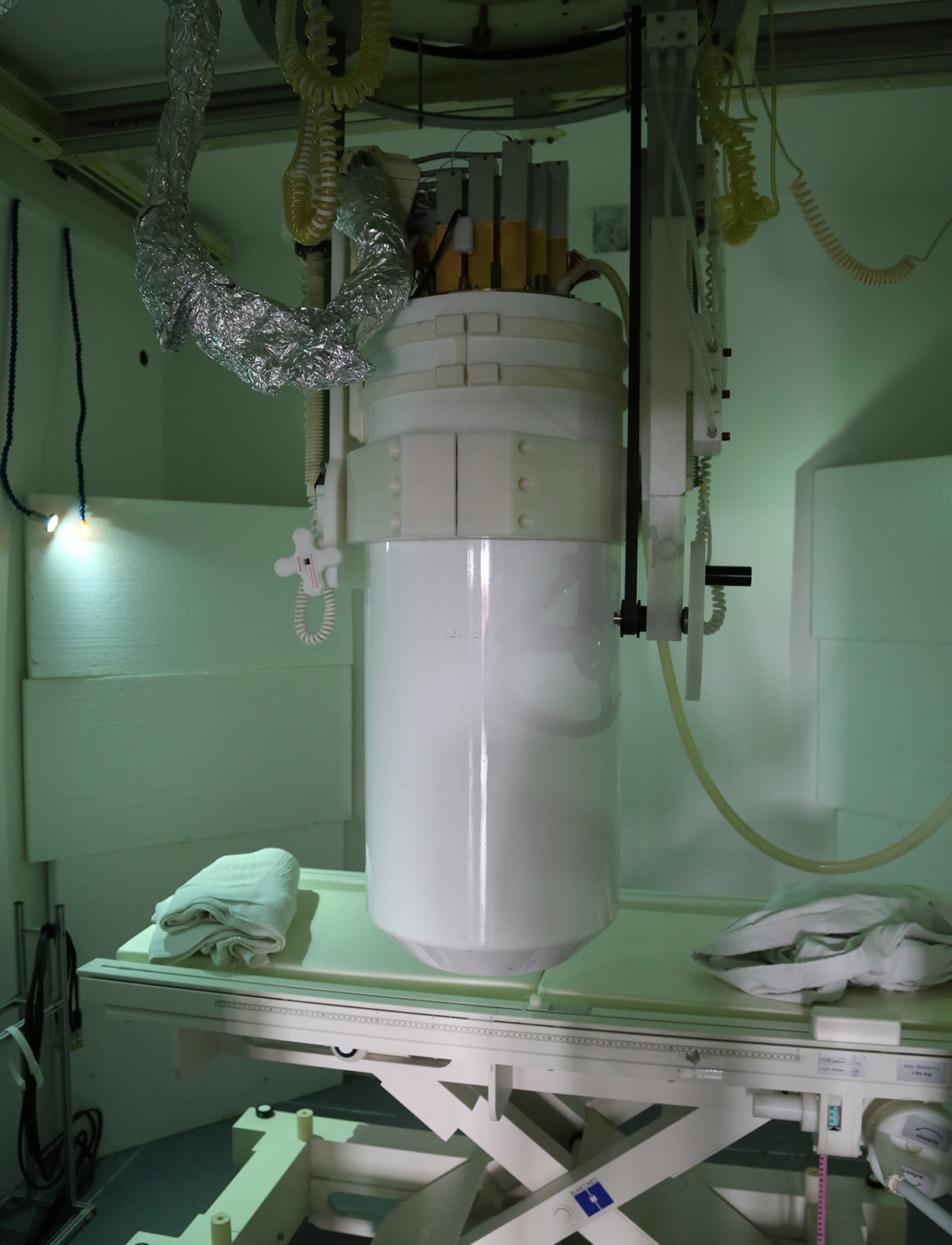 Environments where the magnetic field is far below the earth magnetic field of 50 µT are a prerequisite for many modern precision experiments. Active magnetic field compensation with coil systems can reduce the external fields by up to two orders of magnitude. Passive magnetic shielding enclosures out of highly permeable material (µr >> 1) can provide volumes of up to 1 m3 with less than 1 nT static magnetic field. In combination with very sensitive magnetic field detectors like SQUIDs and OPMs, numerous basic physics experiments as well as biological studies have been carried out. In the past the driving force for the development of magnetically shielded rooms was brain research due to the spatial and temporal resolution of the neuronal activity. Today the strongest requirements are from basic physics experiments e.g. the search for a finite electric dipole moment of the neutron. These experiments need a homogeneous field of a few µT which should not change by more than 10 fT within 100 s.
Starting from the basic principles of magnetic shielding, commercially available shields will be discussed before the limits of the strongest existing magnetically shielded rooms, like BMSR-2 at PTB, are presented. In praxis, a larger shielding factor is associated with several restrictions which limit the usage of such shields. The demagnetization process (degaussing), necessary to achieve a low static magnetic field inside the shield, will be discussed in detail. It will also be explained why an "equilibration" of the shielding material is needed to obtain a field stable in time when an additional magnetic field is switched on or used inside the chamber.