ITG Conference on Speech Communication | 29.09.2021 - 01.10.2021 | Kiel

Active Breaks
Contents:
During the conference, we will have four smaller breaks between sessions - each will last 15 minutes. Usually, these breaks are a great opportunity to have a coffee and a nice chat with colleagues that we haven't seen for a couple of months (or even years). Since we are all in front of our computers at home or in the office during this online conference, it's very easy to get a coffee (whenever we want). However, to have the usual chat is a problem theses days. Furthermore, extended zoom, Skype, or WebEx sessions are particularly exhausting. And this is something that we would like to "combat".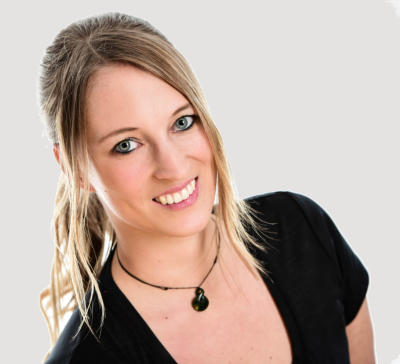 Thus, we will offer so-called "active breaks". This means you can join a certain area in our virtual conference room to meet Swantje Jacobsen. Swantje has been working in the field of rehabilitation and prevention since 2008. For her work she leads different rehabilitation sport groups for patients with diabetes or orthopedic illnesses and even for patients who require certain lung sport exercises. In workplace health promotion, she educates employees about back-friendly behavior in the workplace and she also offers various prevention courses. Furthermore, she works as an instructor for both the Schleswig-Holstein State Sports Association and the Schleswig-Holstein Rehab and Disabled Sports Association. She also works as a yoga teacher and leads various yoga groups. Apart from that, she is also active in various sports clubs and gyms. If you would like to know more, have a look at her website.
During the breaks Swantje will do several relaxation exercises with us to make us fit and energised for all the interesting talks and posters after the break. You do not need to be a sports person to participate - motivation is more important here. Also, no special equipment is required. Please note that instructions and explanations will be in German, but everybody will still be able to participate.
If you would like to join, please visit the corresponding place in our virtual conference - the service is free of charge and we are pretty sure that you will enjoy it.
Dates and Times
| | Date | | Time | | Place | |
| --- | --- | --- | --- | --- | --- | --- |
| | 29.09.2021 | | 15:15 h | | Gym (place on the gather.town map) | |
| | 30.09.2021 | | 09:30 h | | Gym (place on the gather.town map) | |
| | 30.09.2021 | | 15:45 h | | Gym (place on the gather.town map) | |
| | 01.10.2021 | | 09:30 h | | Gym (place on the gather.town map) | |