ITG Conference on Speech Communication | 29.09.2021 - 01.10.2021 | Kiel

Kieler Abend
Contents:
The evening event will be held online and in German. For that reason the description below is in German language as well.
Ein Abend mit Kapitän Jürgen Marth
Da die Konferenz nun online stattfinden wird, entfällt im Grunde auch die Möglichkeit sich die Stadt Kiel mit ihren vielen schönen Facetten einmal anzuschauen. Dennoch kann es natürlich nicht sein, dass sich eine Kieler ITG-Tagung ganz ohne Kiel präsentiert. Aus diesem Grund haben wir bei Jürgen Marth, Kapitän und nun seit einigen Jahren Lotse auf dem Nord-Ostsee-Kanal, angefragt, ob er uns nicht ein paar Geschichten rund um Kiel erzählen kann. Und das kann er - auf eine wirklich interessante, spannend und auch humorvolle Weise. Das Ganze wird dann natürlich eine gewisse "Wasserdominanz" haben, aber die hat Kiel ja auch.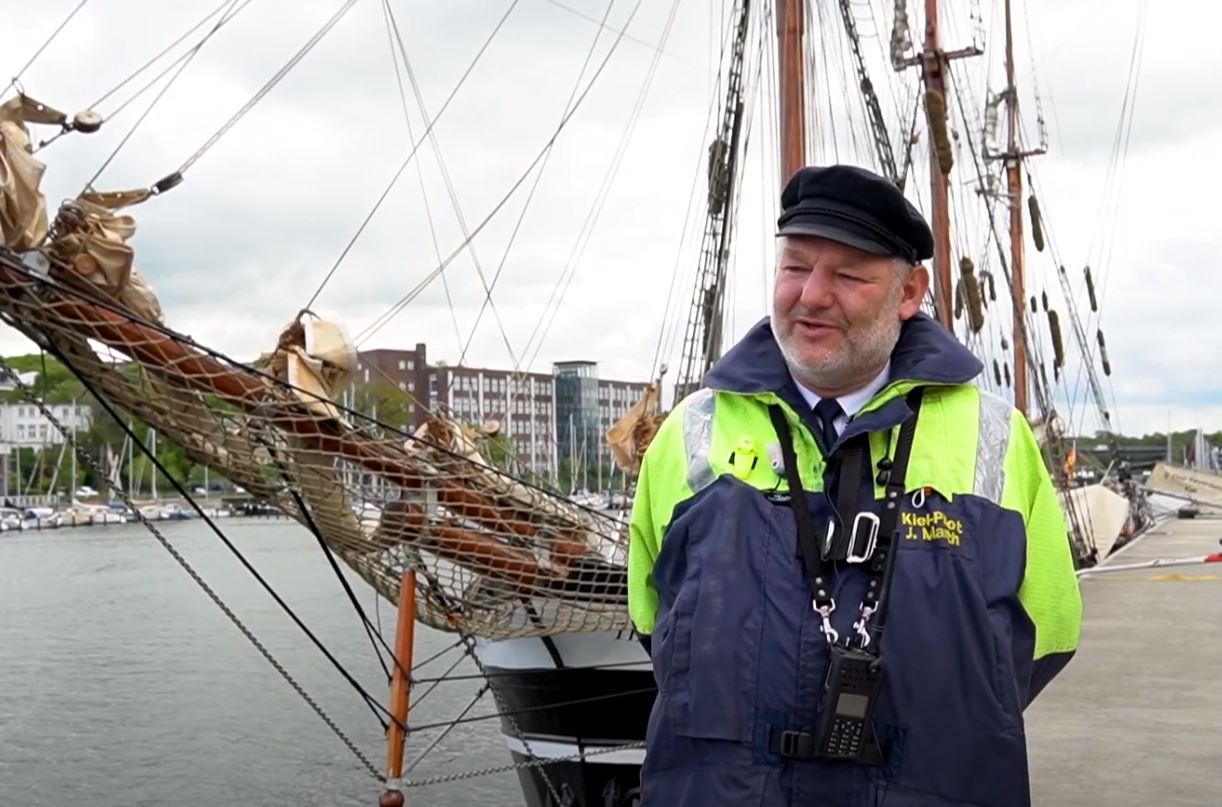 Was erwartet uns an diesem Abend? Nun, alles vorwegnehmen wollen wir natürlich nicht. Aber es gibt viele spannende Fragen, auf die Kapitän Marth Antworten hat. Wenn man in Kiel z.B. Kieler Sprotten kauft - und nun meinen wir die "echten" Sprotten, nicht jene aus Schokolade oder Seife - dann stellt sich die Frage, wie man diese z.B. von den kleinen Heringen unterscheidet, die man als Tourist oft "untergehubelt" bekommt. Ansonsten sind die Kieler natürlich auch stolz auf ihren Fußballclub. Aber war Kiel nicht schon mal deutscher Meister? Nun, wir werden sehen ...
Für jene, die an dem Abend teilnehmen wollen, haben wir ein kleines Überraschungspaket zusammengestellt, welches wir dann an dem Abend gemeinsam auspacken werden. Für eine Teilnahme an der Veranstaltung bitte zusätzlich das "Abendevent" im Registrierungsportal auswählen und buchen.
Weitere Details werden folgen. Im Moment planen wir den Abend für Donnerstag, den 30.09.2021, um 19 Uhr.